Exporting Data
All metadata associated with an asset is downloaded each time multiple assets are downloaded. This includes any custom fields. Multiple files are always downloaded as a zip file, and that zip file includes an images.csv file, which contains all data for each asset.
Walkthough of the export process
Three steps are required.
1) Select multiple files and press Download: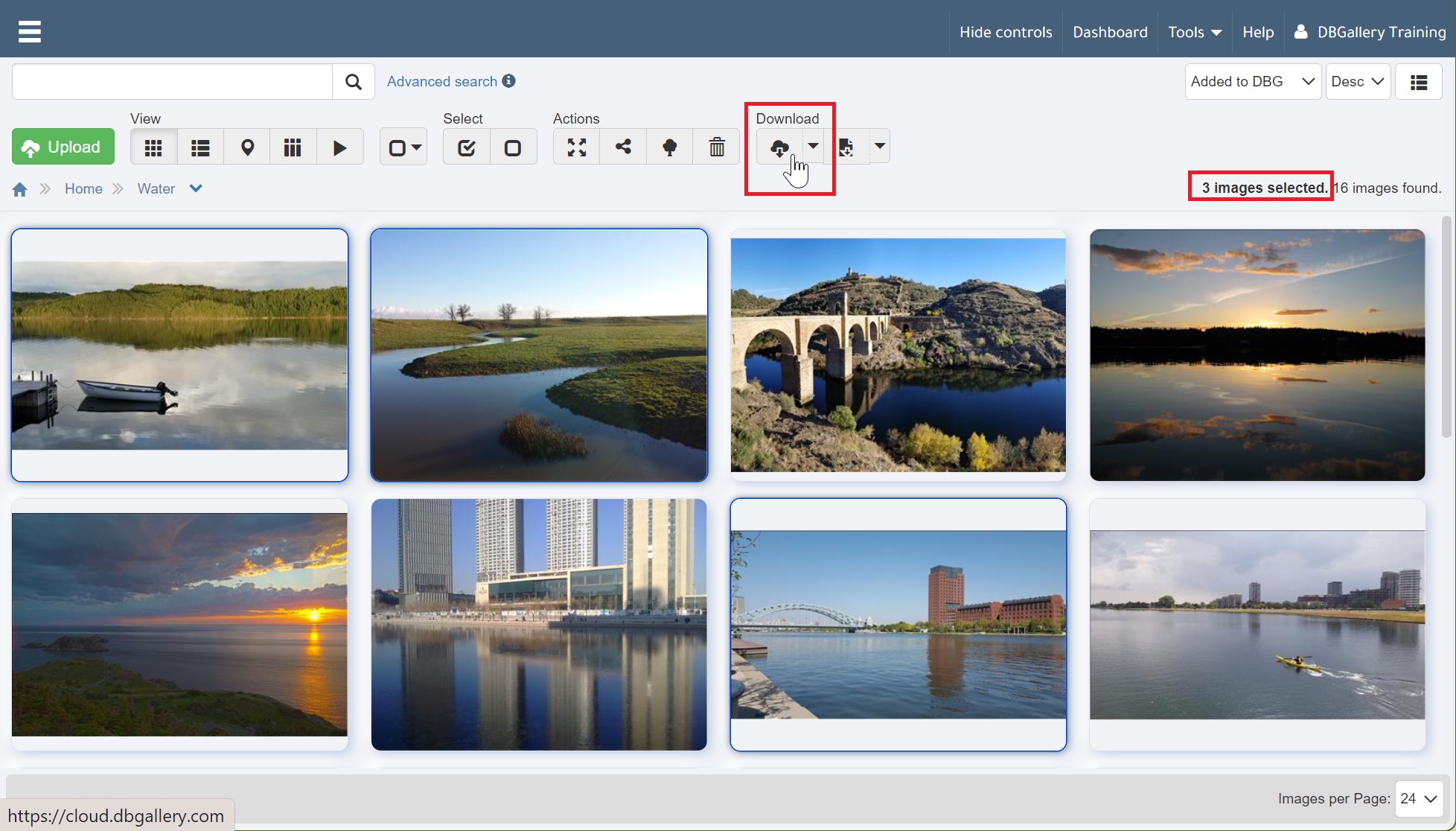 2) Open the zip file to find images.csv: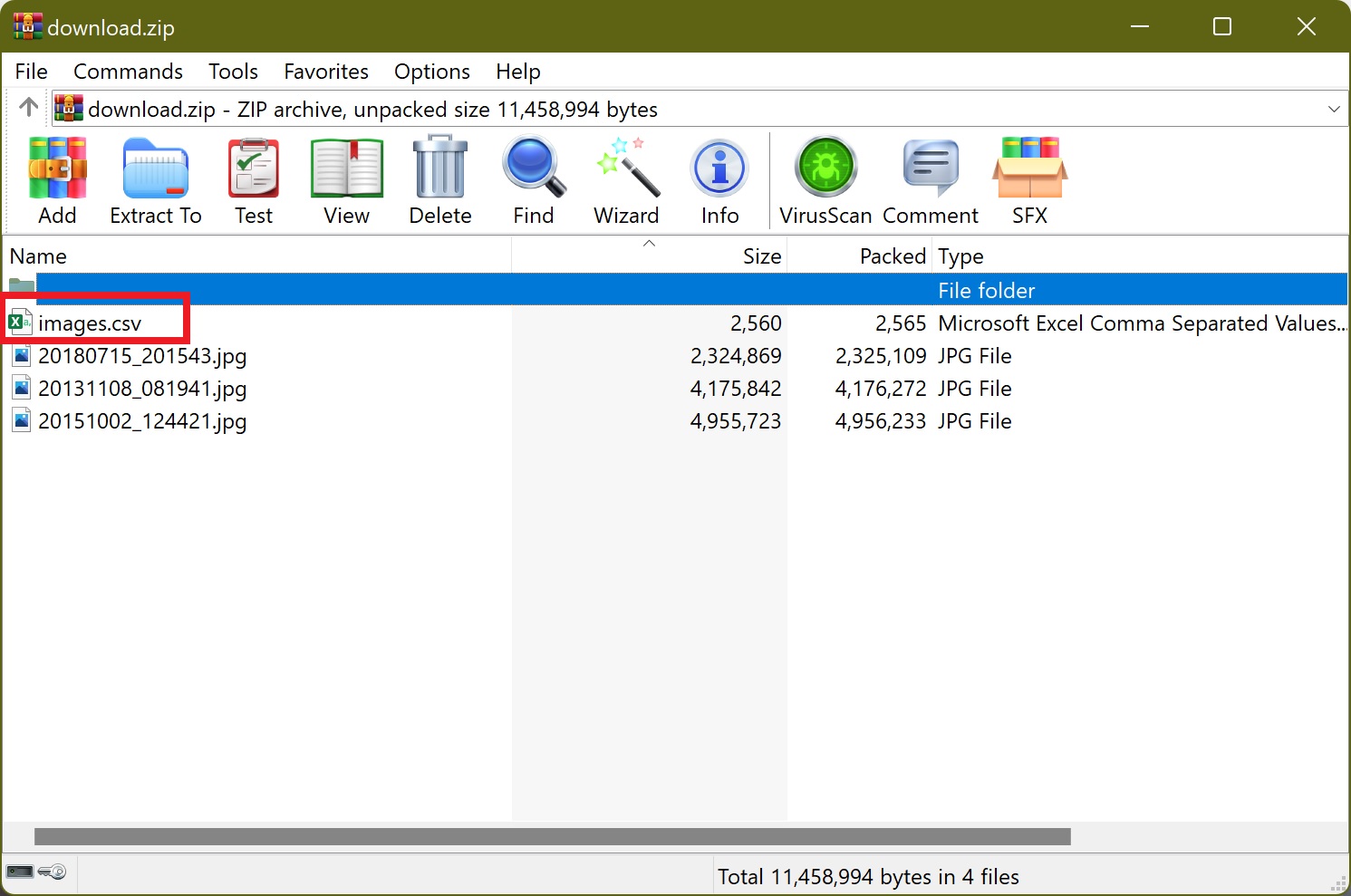 3) Open the CSV file in any spreadsheet or text editor:

The above three steps: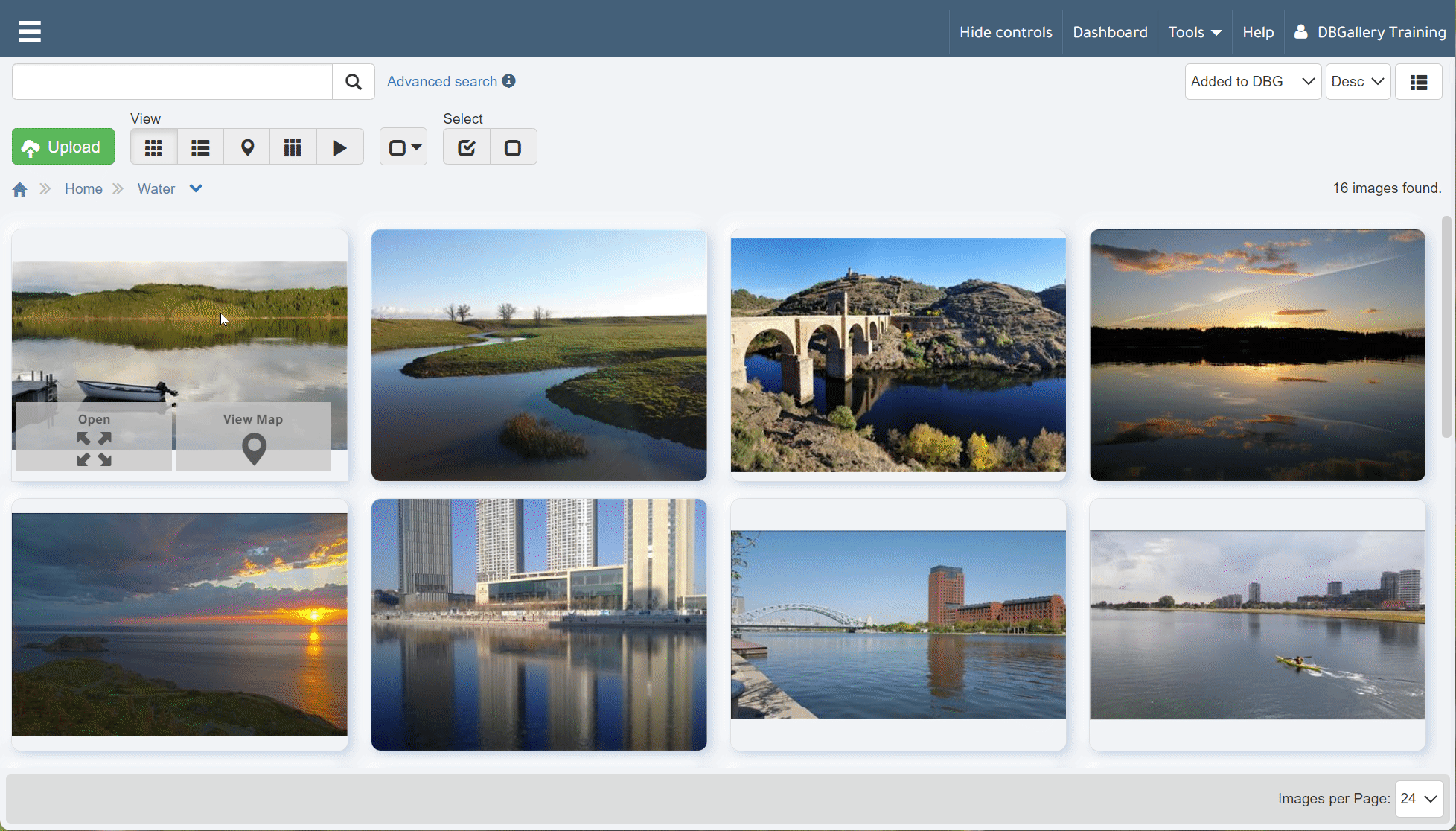 Notes
For common image file types, such as jpg, png, tiff, and Adobe Files (pdf, psd, ai, eps), metadata is also stored in the XMP/IPTC metadata area of the files themselves.
Special usage note: If it is required that data for asset files is modified outside DBGallery, this CSV file may be modified manually or by 3rd party systems then re-imported into DBGallery.  See the Data Import Guide for import instructions.
---